If you would like to improve your smile and maintain good oral health, Greenwood Plenty Dental Care can help achieving your goals. We provide professional and personalised dental care to our patients across Greensborough at reasonable prices. Our dentist Greensborough are well-versed in advanced techniques in the field of dentistry, which has given us the opportunity to serve the patients better. Whether you are looking for teeth whitening, a smile makeover or full mouth restoration, we will ensure long lasting results.
Our dental clinic is equipped with advanced dentistry techniques and modern technology that helps us to speed up the treatment process. Our dentists create a personalised treatment plan to address the specific dental issue you have been dealing with. Besides providing treatment for your dental problem, we also educate you on the importance of maintaining good oral hygiene habits.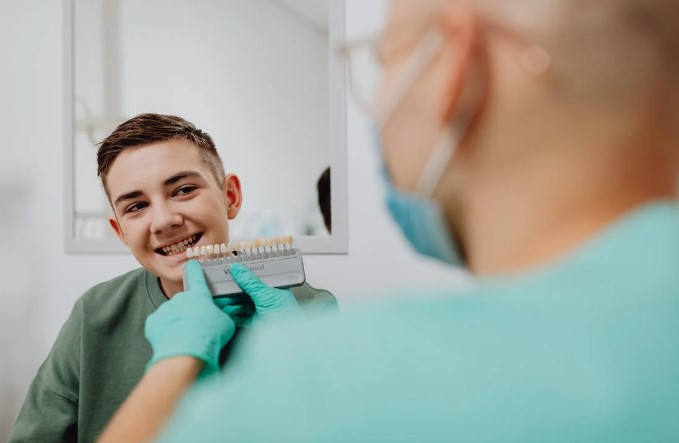 At Greenwood Plenty Dental Care, We Specialise In
Cosmetic dentistry
Restorative dentistry
Emergency dental care
Dentist Greensborough offers the following restorative dental services:
We are also specialised in restorative dental treatments such as crowns, bridges, Orthodontic treatments, wisdom tooth removal, veneers & braces, fillings, root canal treatment, tooth extraction and so on.
We understand that you want the best dental care for yourself and for your family. Our dentists are friendly and courteous, and work with the objective of making your dental experience safe, simple and enjoyable. No matter what treatment you are looking for, you will feel comfortable throughout the procedures. We assure you that you will receive pain-free, stress-free dental care at Greenwood Plenty Dental Care. For appointments, call (03) 9466 7843.