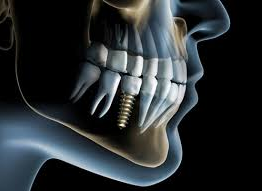 Losing a tooth can extremely be overwhelming as it would affect the way you look and prevent you from smiling with confidence. Replacing the missing teeth with dental implants will help you gain the confidence from an appealing smile that looks and feels natural. At Greenwood Plenty Dental Care, we have a team of highly accomplished and experienced oral surgeons who are expert in placing dental implants and providing the best dental care to our clients in Bundoora and surrounding suburbs.
Dental implants are a popular and effective solution for replacing missing teeth. They are small titanium posts that are surgically placed into the jawbone to act as artificial tooth roots. The implants fuse with the bone over time to provide a stable and secure foundation for a replacement tooth or teeth.
Dental implants offer several advantages over traditional dentures or bridges. They look and feel like natural teeth, allowing patients to eat and speak with confidence. They are also durable and long-lasting, with proper care and maintenance.
Our dental implants
Look, feel and function like natural teeth
Protect your facial structure
Allow you to smile with confidence
Prevent bone deterioration
Let you eat virtually any type of food
Preserve the health of adjacent teeth
Perfect for single tooth & multiple teeth replacement and over-dentures.
While conventional dentures and bridgework can help enhancing the appearance of your missing teeth, they are uncomfortable and inconvenient. In addition to being more aesthetics, our dental implants make you feel and function like natural teeth, without imposing any pressure on your adjacent teeth.
With excellence as our priority, we hope you will choose us for your dental implants! For appointments, call us on 03 9466 7843.