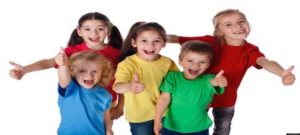 The Child Dental Benefit Schedule is a dental benefit program for children, introduced in January 2014. The main objective of this program is to provide funds for covering essential dental services and improve dental health of the children aged between 2 to 17 years. This program is intended to cover the cost of essential restorative and preventative treatments up to a value of $1000 for two consecutive years.
How Does CDBS work?
Once you have confirmed that your child is eligible for CDBS, you can receive dental treatment from our Clinic. When you receive dental care from us your claim will be bulk billed through Medicare and you will not have to pay out of your pocket.
The funds can be used for the following dental procedures.
Oral examination
Scale and Clean
Fillings
Tooth extraction
Fissure sealants
Fluoride treatment
Radiographs
However, CDBS cannot be used for orthodontic, cosmetic or any other inpatient dental treatments.

Who Is Eligible For CDBS?
Children aged between 2 to 17 years are eligible for CDBS program. To be eligible, a child must be qualified for Medicare and be a part of a family that receives a valid government payment such as Family Tax Benefit Part A, Double Orphan Pension or Parenting payments.
How Long Can You Use The Fund?
Benefits from CDBS can be used for two consecutive calendar years. If you haven't used all of your benefits in the first year, the remaining balance can be utilized in the second consecutive year, if you still meet all the eligibility criteria. However, any balance remaining at the end of the second year will not be carried forward.
How Much Fund Can Be Accessed Through CDBS?
A child will have access to the benefit fund of $1000 for a two-year period. This two-year period starts from the beginning of the calendar year and not from the date of your first appointment.
At Greenwood Plenty, we provide access to your child's CDBS benefits. If you are interested to avail this dental program and want to make the most out of it, give us a call at 0394667843. Come on, we are ready to guide you!