Dentist Bundoora – Greenwood Plenty Dental Care
Are you looking for a dentist in Bundoora? Head to Greenwood Plenty Dental Clinic. We are a family-based dental clinic in Bundoora offering personalized dental treatments for residents in Bundoora, Macleod, Watsonia, Kingsbury, Reservoir, Greensborough, and many more surrounding suburbs. With a team of highly experienced Dentists in Bundoora, we guarantee that you will receive personal care based on understanding your treatment needs. Whatever your dental concerns are, we will ensure that when you leave our clinic, you'll leave with a healthy and happy smile. For us, patient safety & comfort is of utmost priority, and we guarantee the best dental treatments personalized to meet your needs.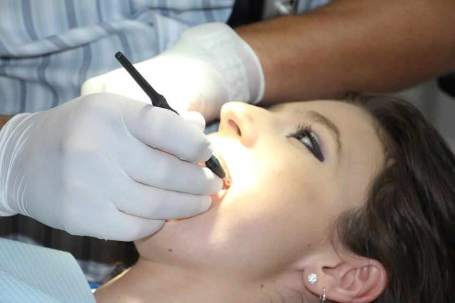 With the right combination of Knowledge, Experience and Passion, our dentist Bundoora has been nothing but a healer for our patients. He is dedicated to providing high quality gentle dental care for all of his patients. Our area of expertise ranges from traditional dentistry, cosmetic dental treatments, root canal treatment, fillings(tooth-coloured), crowns, dental implants, bridges, dentures, veneers, braces(orthodontics), extractions (including wisdom teeth extractions), teeth whitening and much more you would expect from your family dentist Bundoora. We have been having the same rigour and passion by keeping himself up-to-date with the cutting edge technology and recent developments in the dental field. We now have high-speed wifi facility in our waiting area.
At Greenwood Plenty Dental Care, we've redefined dental care in Bundoora. Our commitment goes beyond the routine check-ups and dental services; we believe in transforming every appointment into a memorable experience, making dental care not just a necessity but a joyful journey toward lifelong oral health.
Greenwood Plenty Dental Care, is your premier destination for exceptional dental care in Bundoora and the surrounding areas. Our dedicated team of experienced dental professionals is committed to providing you and your family with top-notch dental services in a warm and welcoming environment. As your trusted local dentist in Bundoora, we are here to cater to all your oral health needs. Remember, a healthy smile is a beautiful smile. Book an appointment with us today to book your appointment at our reputable Bundoora dental clinic. Your journey to optimal oral health starts here!
Our friendly and professional staff aims to assist and advise you about your treatment plan.  Read More
If you hate to visit a dentist, we are here to change your opinion.
Feel free to speak with us at (03) 9466 7843
Our aim is to ensure your experience at the dentist is a pleasant one. This is why we are committed to providing you with ultimate comfort and safety. We provide holistic oral care for all our patients. We serve toddlers, teenagers, adults and seniors.
Looking for a dentist nearby? Greenwood Plenty Dental Care offers dental treatments across Bundoora and its nearby areas. We believe that oral hygiene is an important part of your overall health. Maintaining them daily serves you with many benefits. Our biggest concern is to bring back that wide smile on your face with confidence. From tooth restoration, whitening, any kind of gum-related issues and dental problems, you can trust the dentists at GWP Dental care. Our treatment includes General Dentistry, Dental Treatment for Kids, Orthodontic Treatment (fixed appliance/Clear aligners), Dental Implants, Endodontic (Root Canal Treatment), Extractions (including surgical extraction of wisdom teeth), and more. Our professional and experienced doctors are friendly and will help you with the right care and comfort. Our dentists are here to provide quality dental treatment and the right information about your oral health. We are provided with world-class amenities, high-quality equipment, and advanced technologies to provide accurate treatments with professionalism and care. If you are concerned about your dental health, you can call the dentist at GWP Dental Care on (03) 9466 7843.
Latest Blogs