Everyone wants to have a picture-perfect smile & it's not an unattainable dream anymore. Dental veneers can give you a drastic make-over to your teeth shape; enhancing the overall shape of your face and helping you smile, grin and laugh out loud confidently. It is the best cosmetic dental treatment that dentist Bundoora recommends.  Veneers are thin porcelain shells made of composite material attached to the teeth.
They are placed on top of the natural teeth to make the smile more natural, aesthetically appealing, and inviting. Veneers can help modify the size, colour, and shape of your teeth. However one must know when to get veneers. If you think you are the right candidate for dental veneers, consult with experienced dentists in Bundoora and step towards your smile journey.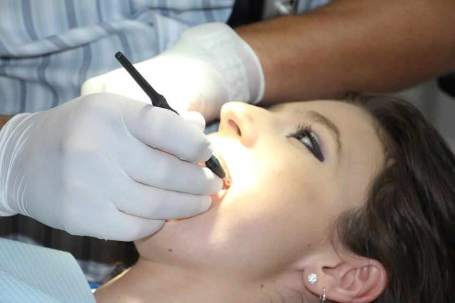 Veneers Improve Overall Teeth Structure
Veneers help improve your teeth's overall structure. Whether you have stained or yellow teeth, veneers can help cover those flaws and help your smile confidently in public. When you have veneers placed on your mouth, you don't have to hide away your smile.
Veneers Are Good For Chipped Or Cracked Teeth
Whether you have chipped your tooth or have marks on your teeth, veneers can be recommended. They are placed on the tooth, which covers all the imperfections and protects your natural tooth. Minor accidents or dental trauma can result in the loss of enamel; once the tooth enamel chips off, your tooth's protection will be in danger. In such a case, a dentist in Bundoora may suggest dental veneers to protect the teeth and visually enhance their appearance.
They Look & Functions Like Natural Teeth
Veneers are as strong and rigid as natural teeth and function the same.  They are made of composite resin material or porcelain, which resembles the light-reflecting properties of natural teeth. If you're concerned about the quality of how it works on your teeth, consult with a dentist in Bundoora to clarify your dental concern.
If you want to smile without hesitation or embarrassment, dental veneers are the best option. They are way more helpful in getting you the desired smile.
To ensure that you're the right candidate for dental veneers,
consult with expert dentists from Greenwood Plenty Dental Care on (03) 9466 7843 today.