Prognathism is a jaw misalignment condition where your lower jaw or upper jaw or both halves of your jaw protrude beyond the normal range. Here we talk about "Mandibular Prognathism", which is where the lower jaw protrudes. It can lead to underbite and overbite, depending on which jaw is affected.  You can talk to a dentist in Bundoora if you face any issues with biting, chewing, and difficulty talking. At Greenwood Plenty Dental Care, your trusted Bundoora dentist, we believe in empowering our patients with knowledge about their oral health. In today's blog, we'll talk about teeth protrusion, shedding light on its causes and the effects it can have on the alignment of your teeth.
What Is Lower Teeth Protrusion?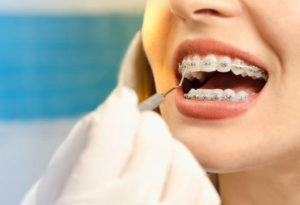 Lower teeth protrusion, also known as underbite, occurs when the lower front teeth extend outward, overlapping the upper front teeth. This misalignment can be caused by various factors, including genetics, jaw development issues, or habits like thumb-sucking during childhood. It's best to address this issue early with proper dental treatment for kids, so that can grow with a healthy and happy smile.
Effects on Dental Alignment
Aesthetic Concerns
Lower teeth protrusion can impact the aesthetics of your smile, affecting your self-confidence. Our experienced dentists in Bundoora understand the importance of a harmonious and balanced smile and offer orthodontic treatments.
Impaired Dental Function
The misalignment caused by lower teeth protrusion can lead to difficulties in biting and chewing. This may result in uneven wear on the teeth and potential jaw discomfort.
Increased Risk of Dental Issues
Under bites can contribute to an increased risk of dental problems, such as tooth decay, gum disease, and temporomandibular joint (TMJ) disorders. Effective intervention is crucial to prevent these issues. Sometimes, you may have to take up root canal treatments (Endodontics).
Addressing Lower Teeth Protrusion
Comprehensive Evaluation
Our skilled dentists in Bundoora begin by conducting a thorough examination of your dental structure. This includes assessing the degree of lower teeth protrusion and identifying contributing factors.
Tailored Treatment Plans
Based on the evaluation, we create personalised treatment plans that may include orthodontic interventions, such as braces or clear aligners. Early intervention is key to addressing lower teeth protrusion effectively.
Patient-Centered Care
We prioritise patient-centered care and ensure that you are informed and comfortable throughout your treatment journey, providing the support you need for a successful outcome.
Lower teeth protrusion is a dental concern that should be addressed promptly to prevent complications and enhance both the aesthetics and functionality of your smile. If you're experiencing under-bite issues, emergency dental treatment or looking for a comprehensive dental clinic in Bundoora, trust Greenwood Plenty Dental Care to deliver personalised solutions tailored to your unique needs.  If you want to consult with one of our dentists, call us at (03) 9466 7843 today. We also provide our dental treatments in locations including, Macleod, Watsonia, Kingsbury, Reservoir, Greensborough, and more.